The YLM - Yarn Lenght Meter
The YLM-Handy was specially developed for the main application in the circular knitting. The yarn material is produced with the parameters yarn tension and yarn length from the needles out of the yarn storage to a knitted fabric with a certain strength and area weight. The infeed length of the yarn with a certain yarn
tension knitted into stitches is measured in meter or inch for one or more machine revolutions in the circular knitting. These determine the material consumption of the standard yarns. This measurement is safe and fast with the YLM-Handy.
Elastanes are knitted together with standard yarns to give the fabric a permanent elasticity. Because the infeed length is prestressed, this means in a stretched state, the length unrolled from the bobbin is measured in the unstretched state and the material consumption is determined.

As a measure for the wanted return of the product is given as parameter the elongation at a certain yarn tension. The elongation in percent is the relation of the elongated length to the not elongated length of the elastane. Both length can be defined simple and safe with the YLM-Handy.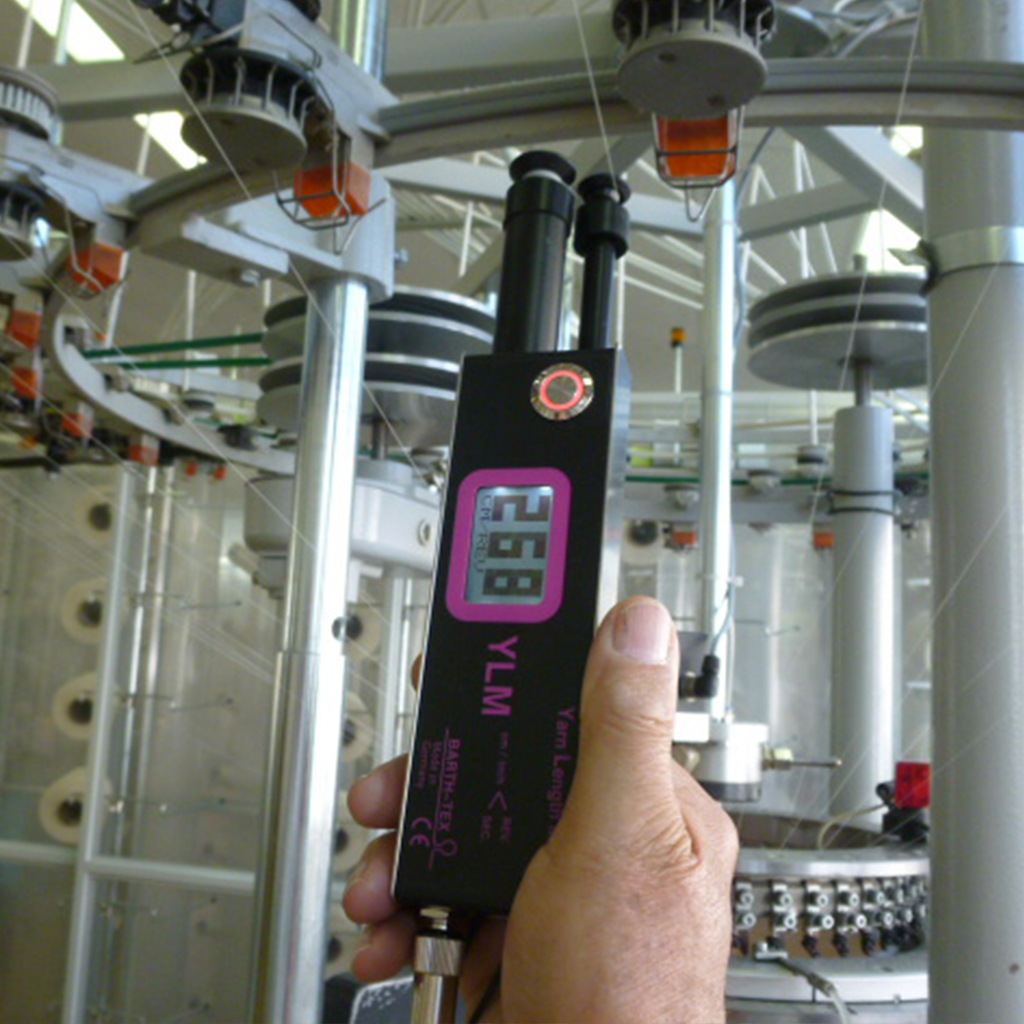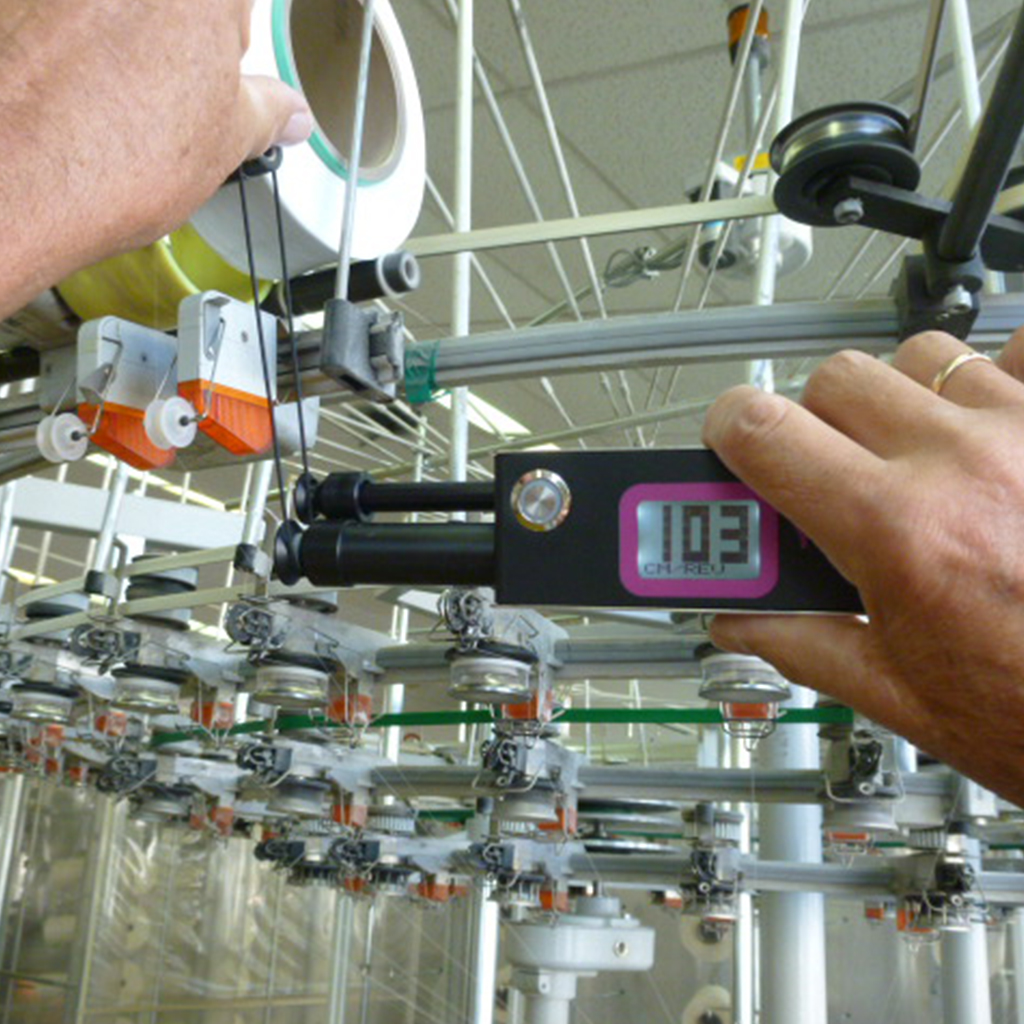 A further application of the yarn tension measuring instrument is to adjust the cam stitch in the knitting machine lock in machines with positive yarn feeding.

For this setting all systems are put into working position. Now the cam stitches can be set to a certain position that all systems have the same yarn length and yarn speed. This results an uniform high-quality loop structure.

These requirements combined with simple and safe handling fulfill the YLM-Handy in an excellent way.
High Precision even for fine Elasthan
touch & turn easyly places yarn to be measured
Very small measuring head which fits into hard to reach areas
Digital signal with LCD display show CM or INCH
Yarn length, Yarn speed, Machine speed measurement through direct Yarn contact during full production
Magnetic Turns-Sensor with 2 m cable
Special SANTONI-cable for direct turnsimpuls from machineboard SANTONI and SANGIACOMO
You are welcome to contact us without obligation. We will contact you shortly.
---
CALL US NOW
Phone: +49 (0) 7477 1405 Mobile: +49 (0) 171 6278353
---
E-MAIL-ADDRESS
info@barth-tex.de